UGTM FILM FESTIVAL inseamna proiectii de filme, ateliere practice, discutii tematice, visuals si performance pentru a promova FILMUL UNDERGROUND (non-comercial, independent, do-it-yourself)
UNDERGROUND TIMISOARA FESTIVAL 2011, ATELIER DIY / HALE PESTALOZZI NR. 20
PROGRAM
VINERI 20 MAI / FRIDAY 20 of MAY 2011
19:00 – SHORT FILMS (productii locale: experimentale, video-art, cinematografice);
20:00 – FOOD NOT BOMBS around THE WORLD (Hrana Nu Bombe atat in Timisoara cat si in restul lumii);
21:30 – THE WAR GAME (1965), Peter Watkins;
23:30 – BENZO DIAZEPINE – performance / visuals/ lights;
01:00 – THE DAY THE COUNTRY DIED – a story of anarcho-punk 1980 – 1984;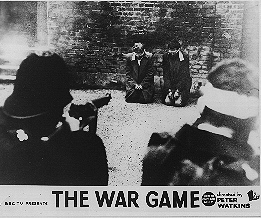 The War Game is a fictional, worst-case-scenario docu-drama about nuclear war and its aftermath in and around a typical English city. Although it won an Oscar for Best Documentary, it is fiction. It was intended as an hour-long program to air on BBC 1, but it was deemed too intense and violent to broadcast. It went to theatrical distribution as a feature film instead. Low-budget and shot on location, it strives for and achieves convincing and unflinching realism.
BENZO DIAZEPINE
Since 2004 Benzo Diazepine creates and interprets satiric fables in the universe of a cyberpunk cabaret. A sound track tortured, tinged with industrial, classic, punk and electro musics as well as a video mix plant the decoration on stage of a show in the fetishist style. Between militant concert and theater punch, the trash mime depicted the faults of the human being. http://www.benzodiazepine.fr
THE DAY THE COUNTRY DIED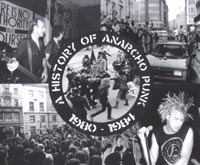 The rise of anarcho punk in the wake of Crass finally saw punk rock become the movement it always threatened to be in the late Seventies. Suddenly punk wasnt about the clothes that you wore, the music that you played, it was about what was in your head, what was in your heart. Bands like Conflict, Flux Of Pink Indians, Subhumans, The Mob, Zounds, and quite literally hundreds more, took the sentiments of Crass in myriad musical directions, but always maintained as their primray motivation a desire to offer a genuine alternative to the mainstream.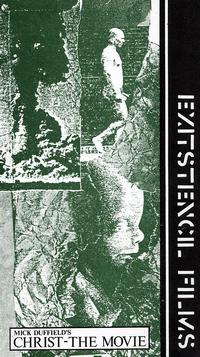 SAMBATA 21 / SATURDAY 21st OF MAY 2011
18:00 – FILMUL UNDERGROUND, scurt istoric – cu Gheorghe Sfaiter [panel discussions – proiectii si discutii];
19:00 – SHORT FILMS;
20:00 – CIRCUIT BENDING – visual workshop cu Creutzfeldt Jacky din Austria;
22:30 – LA SOCIETE DU SPECTACLE, de GUY DEBORD, 1967;
01:00 – CHRIST: THE MOVIE, Crass revival – a series of short films by Mick Duffield that were shown at Crass performances, released in 1990.
LA SOCIETE DU SPECTACLE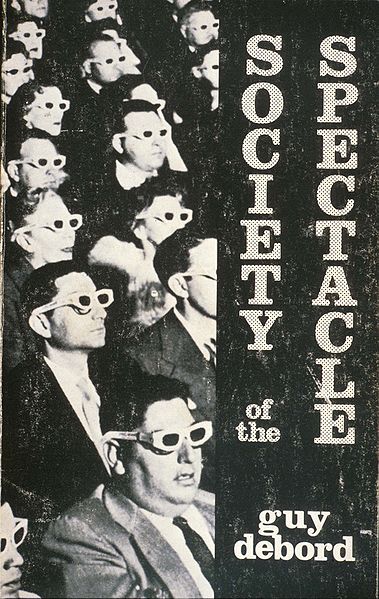 Debord traces the development of a modern society in which authentic social life has been replaced with its representation: "All that was once directly lived has become mere representation." Debord argues that the history of social life can be understood as "the decline of being into having, and having into merely appearing."  This condition, according to Debord, is the "historical moment at which the commodity completes its colonization of social life."
MORE INFO ABOUT THE SHORT FILMS – SOON!